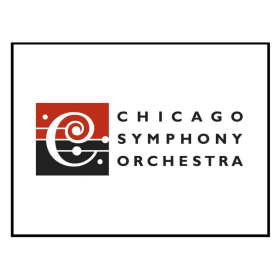 Chicago Symphony Orchestra
Monday Evening at 8pm
Hailed as the number one US Orchestra in the world by the venerable British publication Gramophone, the Chicago Symphony Orchestra presents concerts recorded at Symphony Center in Chicago.
Hosted by Lisa Simeone, this weekly program offers a unique format of engaging and lively content, including produced segments created to provide deeper insight into the music and programmatic themes found within the CSO's concert season; interviews with CSO musicians, guest artists, and composers; and an exploration of the stories found within the CSO's rich heritage of recordings and the Orchestra's illustrious history in Chicago.
In 2011, the Chicago Symphony Orchestra was awarded two more Grammys for Best Classical Album and Best Choral Performance for Verdi's Requiem, Chicago Symphony Orchestra, Chorus and Soloists, Riccardo Muti, Conductor; David Frost, Tom Lazarus and Chistopher Willis, Engineers. These are the first Grammys for Maestro Muti. The CSO has earned 62 Grammys over the years.